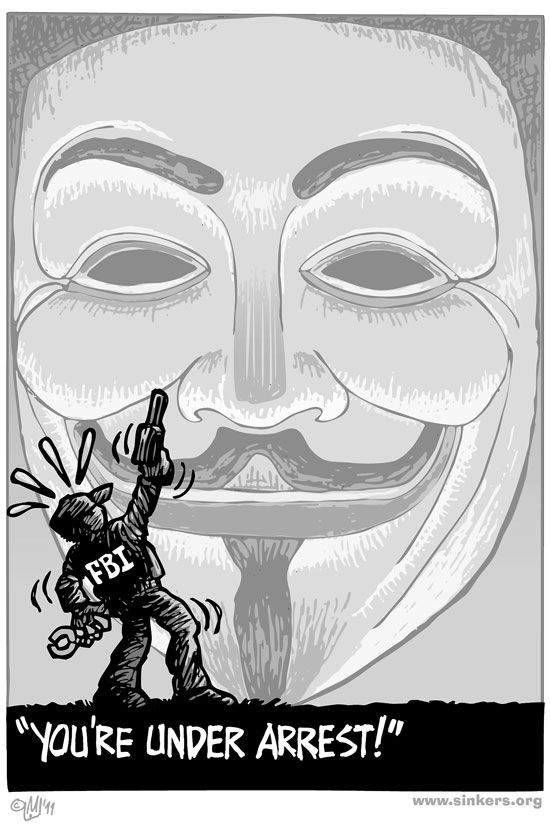 This past week the FBI, in a nationwide sweep, arrested 16 members of Anonymous in connection with the famous DDoS of PayPal (yeah, fuck PayPal) in solidarity with Wikileaks — including a 13 year-old boy whose family was terrorized at gunpoint while agents searched their house and siezed computer equipment. Shortly after the arrests, the National Lawyers Guild responded with an offer of defense and other legal resources to the arrested Anons.
This cartoon is in solidarity with the arrested Anons in the USA and with Anons worldwide… because ideas are bulletproof.
11×17 medium-res grayscale .jpg image, 432kb.
Keep up with the news from Anonymous freedom-fighters world wide at the AnonOps Communications blog, and on their Twitter feed.