Man, this sure is getting to be a long fifteen minutes.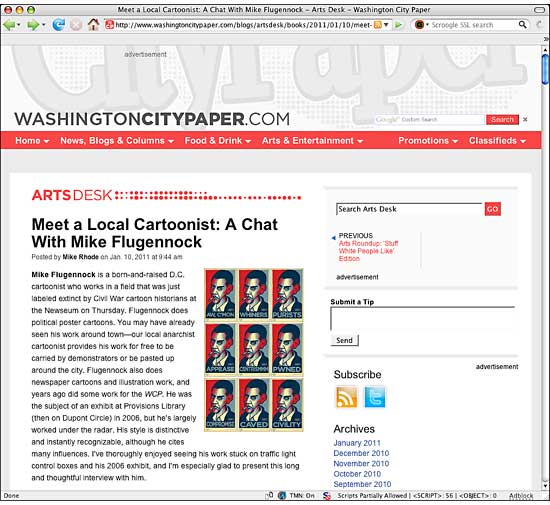 Mike Rhode, who writes and edits the excellent ComicsDC blog, has also for about the past year been writing about comics for the Washington City Paper's arts section, including a regular feature called "Meet A Local Cartoonist". Mike claims to have been a fan of mine for a number of years, and this week I'm the subject of his local cartoonist feature. Read on, gang…
Blast From Yer Past: Yours truly featured on the front page of Washington Post's Style section on the opening day of the 2002 IMF/World Bank mobilization (4.3mb pdf file).
Continue reading "Sneaking Onto The Radar: Yours Truly Interviewed For DC CityPaper" »