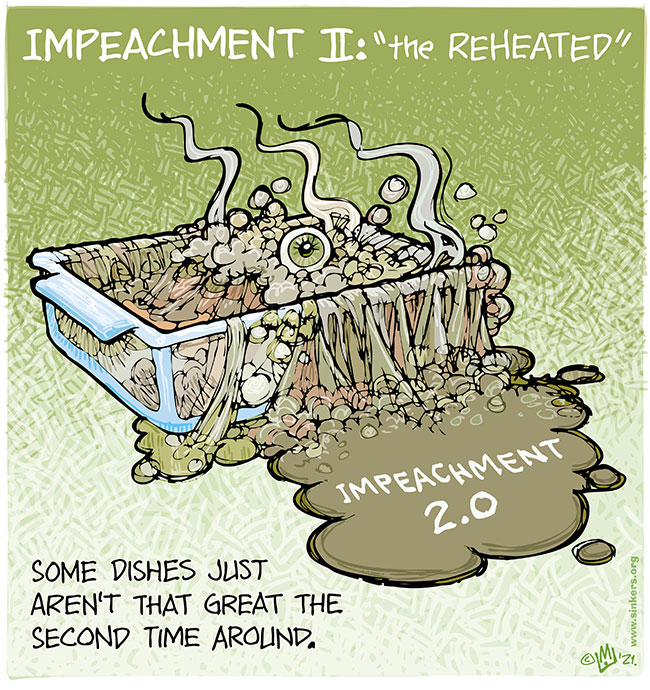 "We have the unusual circumstance where on the very first day of the trial, when those managers walk on the floor of the Senate, there will already be over 100 witnesses present"


—Rep. Adam Schiff (D-CA), 02.08.2021
Well, hot damn diggety; nothing fills me with confidence quite like the poetic, sage pronouncements of Mr. Russiagate, himself. Meanwhile, Jamie Raskin is cementing his role as the Tired-Ass Cliché User In-Chief:
"…Donald Trump surrendered his role as commander in chief and became inciter in chief."
This hot mess isn't exactly going to be last night's lasange, that's for goddamn sure — and those of you who love leftover lasagne like I do know what I'm talking about, and I'm the goddamn Leftover Lasagne Lover In-Chief.
11×12 inch medium-res color .jpg image, 1.1mb