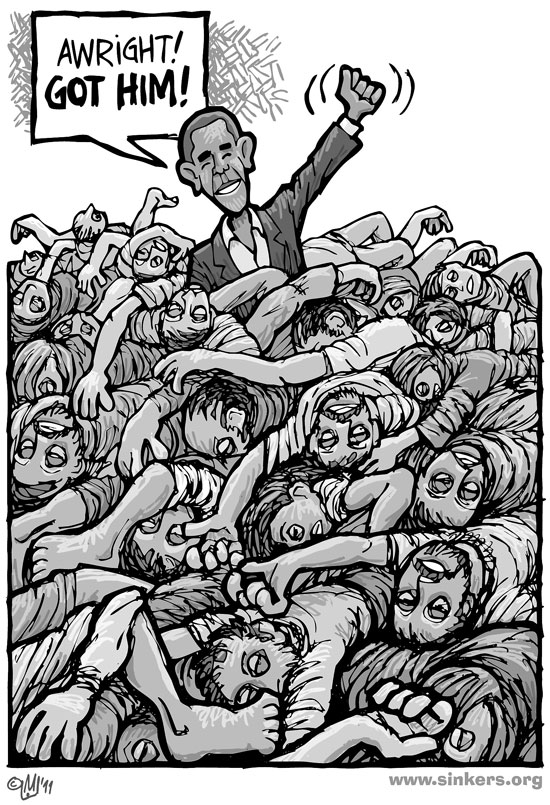 Welcome, folks, to Day One of Obama's second term.
Well, hot damn, America, you finally got Bin Laden. So… how many innocents did you have to slaughter, maim, torture and unjustly imprison; how many of your own citizens were stripped of their basic liberties, their privacy and their dignity; how many inconvenient truths did you have to suppress to accomplish the symbolic goal of nailing Osama Bin Laden?
Then again, what the hell; in the end, it was all OK for people like Bush, Cheney, Obama, Clinton, Yoo, Holder and Murdoch. Go ahead, America, throw yourselves a goddamn' party. Enjoy it while you can, before you wake up and realize you've still got no job, your house is about to be foreclosed, and you're about to lose your Medicare and Social Security.
11×17 inch medium-res grayscale .jpg image, 924kb