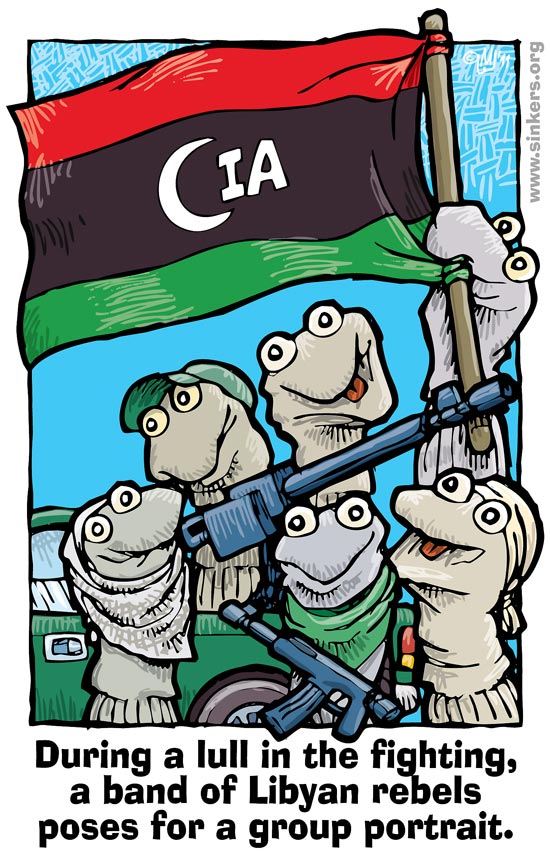 Late last week, not long after Barack Obummer announced there'd be no US "boots on the ground" in Libya, the New York Times and Los Angeles Times revealed — much to my total lack of surprise — that the US did, in fact, have the proverbial boots on the ground in the form of CIA spooks functioning as "advisors" and gathering intelligence to share with Libya's "Toyota Tigers".
Even more interesting was this report on the CIA connections of Libya's new rebel commander, Khalifa Hifter. Apparently, Mr. Hifter defected from Gadhafi's army about twenty-five years ago and was living a comfortable life in the suburbs of Washington, DC, until he suddenly felt moved to come to the aid of his motherland in its most desperate hour of need.
"Verr-rrry innn-teresting…!"
– Arte Johnson, as the German soldier on Laugh-In
11×17 inch medium-res color jpeg image, 824kb.