So, anyway, just to recap: we pay more taxes here in DC than many actual states, and have lost far more citizens in places like Vietnam and Iraq. For many a decade now, this city, its citizens and its alleged government have been the Feds' test bed for its policies in places like El Salvador, Palestine, and Baghdad, and the IMF/WorldBank's policies in places like Indonesia and Africa.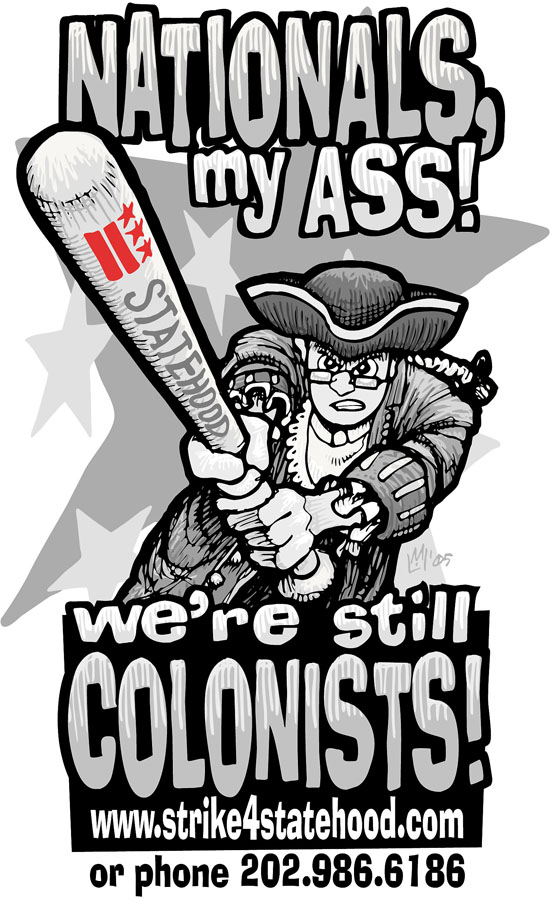 No control over our budget, no ability to collect taxes on outfits like the World Bank, or on all the suburban yahoos who roll across the river to Washington Nationals home games and kiss off and spit on any folks from DC who show up to publicly speak out on this predicament.
And, oh, yeah; it's just been leaked that the current budget estimate for shoving an entire neighborhood across the river and building a brand-new monstrous stadium for the ex-Montreal Expos to continue to play suck-ass ball in is now in the billion — with a "B" — dollar "ballpark".