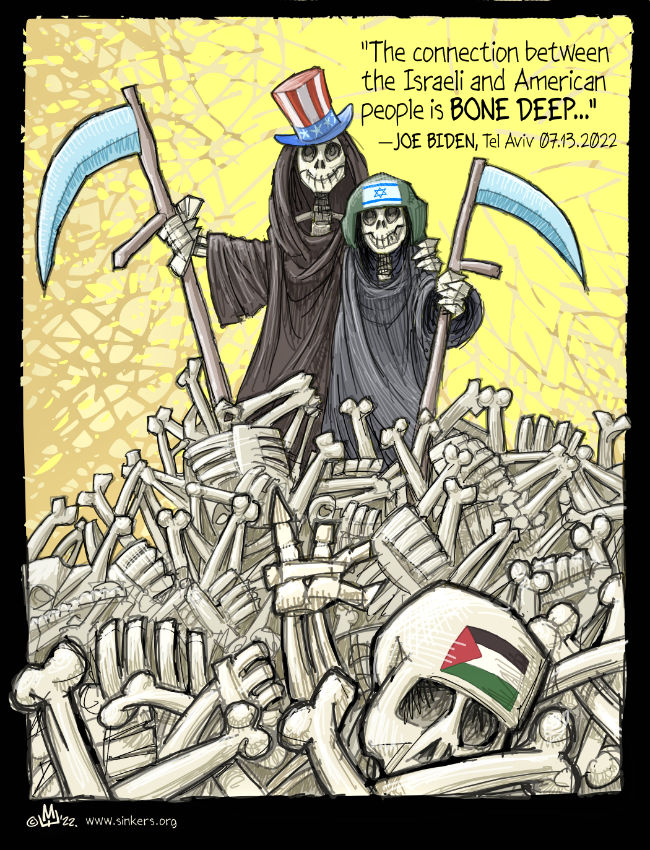 "You don't need to be a Jew to be a Zionist," said Biden in his opening remarks. "The connection between the Israeli and American people is bone deep… I am proud to say that US relations with Israel are deeper and stronger than they have ever been."
—Al Jazeera, reporting on 07.13.2022
"Bone deep"? …as opposed to the connection between the Ukrainian and American people, which is more "skin deep", I'm guessing…?
Yeah, the sonofabitch said our connection to filthy, murdering Israel is "bone deep".
He's actually more or less right, y'know.
14 x 18.5″ medium-res color .jpg image, 987kb