Pussy Hats II: This Time, It's Brunch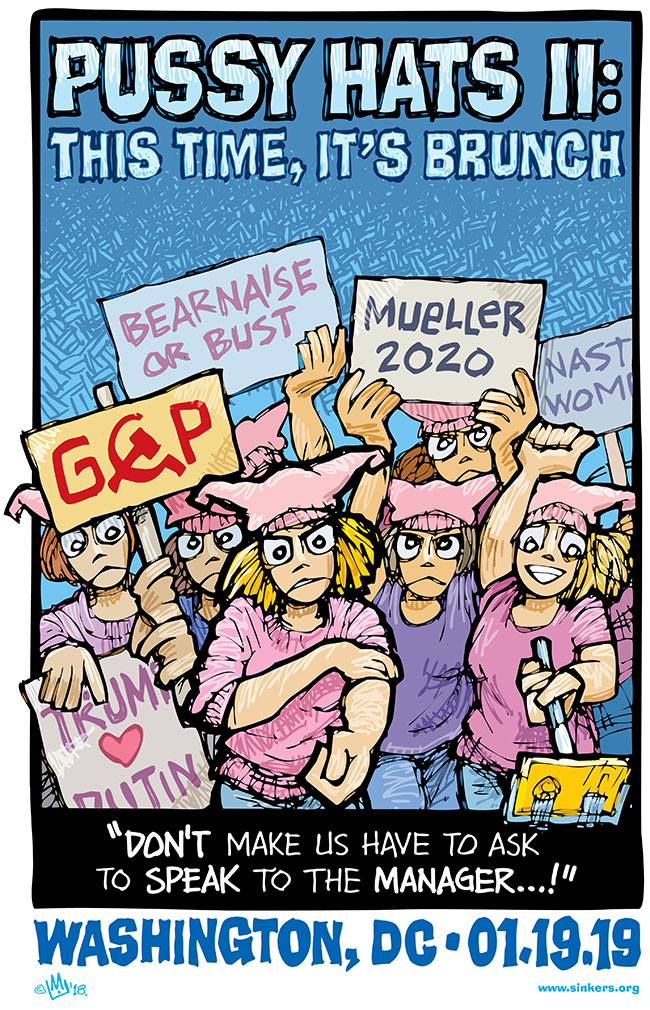 Imagine my delight when I learned that the Million Hillary March was going to be returning here to Washington, DC next January – a fresh, new blue wave of vindictiveness, bitterness, denial, exploitation, and all the goddamn astroturf you can handle. Why, the very thought of all this vibrant feminist energy makes me want to charge into the streets and ask to speak to the manager.
Imagine also my amusement to discover that this chickenshit outfit has actually published an "oral history" with the assistance of their comrades at Condé Nast, which is about as grassroots as you can get, kids. Two whole epic years of demonstrative Liberal indignation, laying astroturf, and accomplishing absolute zero – now, there's some serious-ass oral history. Hot damn, hold me back.
11×17 inch medium-res color .jpg image, 1.5mb