Blue Wave II: Banzai Pipeline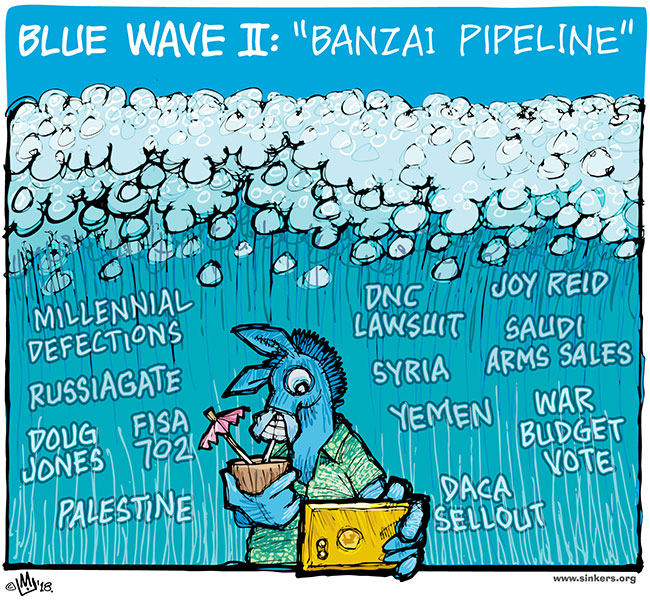 Well, the latest news from the "Blue Wave" midterm election scene actually isn't looking that good for the Democrats. Despite a Reuters poll showing a 9% drop in Milennials' support for the Democrats and – on top of that – the Chump Schumer DACA sellout, the Doug Jones disaster, their support for a massive war budget and the bombing of Syria, their continued support for Saudi brutality in Yemen and Israeli barbarity in Gaza, the collapse of the Russiagate freakshow and the whole Joy Reid hot mess, the Democrats are still acting all cocky and talking smack about a "Blue Wave" this November that will supposedly flood the House of Representatives with new and better Democrats.
Uh huh. I'll go heat up the Jiffy-Pop.
13×12 inch medium-res color .jpg image. 1.6mb