Mobilize for Global Ponies!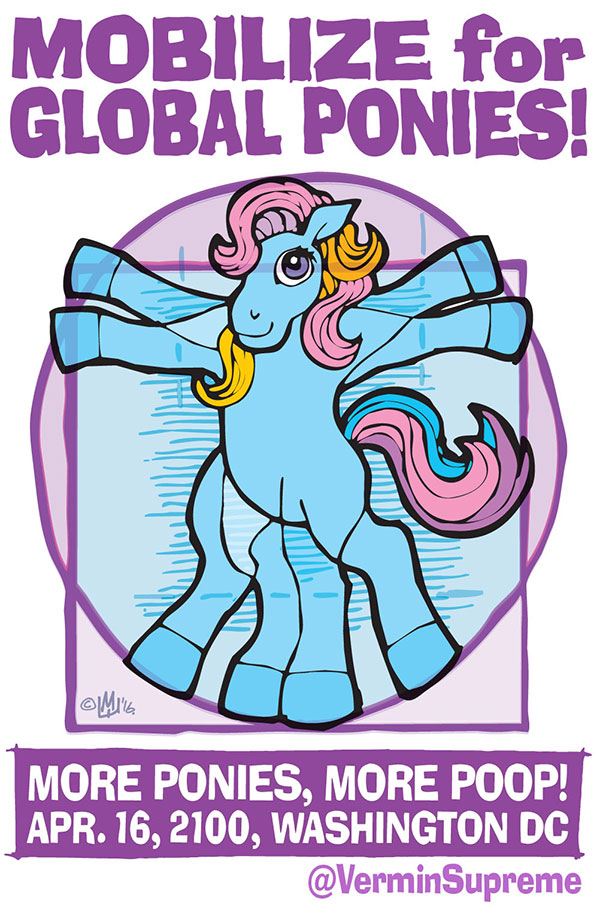 Well, my bud Adam has come out for Hillary, so I suppose I oughta get off my butt and endorse somebody too — finally.
This parody of my old World Bank "A16″ art is my contribution to an upcoming book by perennial insurgent candidate Vermin Supreme. Who here doesn't love a pony?
8.5 x 11 inch medium-res color .jpg image, 745kb