Overheard at #DemocracySpring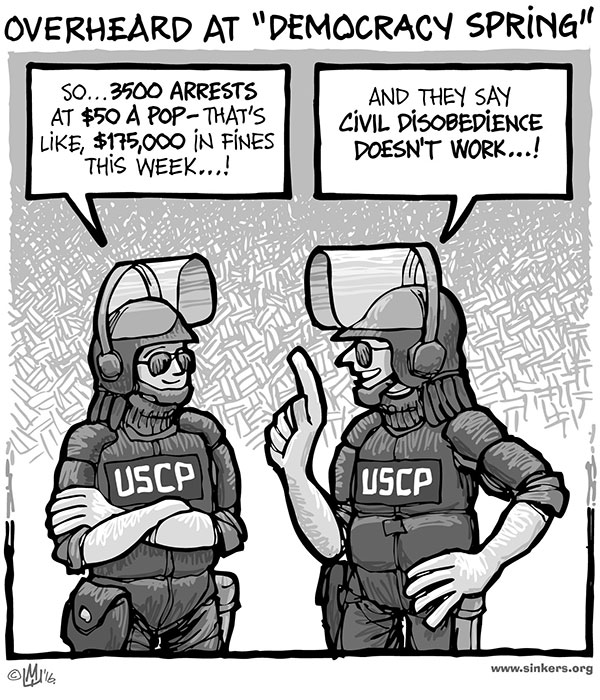 Ahh, Democracy Spring — that time when a young activist's fancy lightly turns to thoughts of mindlessly lining up for a meaningless, symbolic, ceremonial civil disobedience at the Capitol which does absolutely nada to change the status quo of American politics.
At last report, the Democracy Spring "production" was well on its way to hitting its goal of 3500 civil disobedience arrests at the Capitol — and they really are into yelling about how they're breaking the record for CD arrests at the Capitol, almost to the point of fetishizing. At a $50 fine for each arrest, Democracy Spring is fattening up the US Capitol Police coffers to the tune of $175k — especially given that, if on-the-ground accounts are to be believed, many of the Democracy Springers are getting back in line to be arrested again after being taken around the back of the Capitol to be cited, fines paid, and released.
Well, shut my mouth — looks like nonviolent civil disobedience really does work… sorta kinda.
Here's a carefully-curated selection of tweets that inspired this cartoon: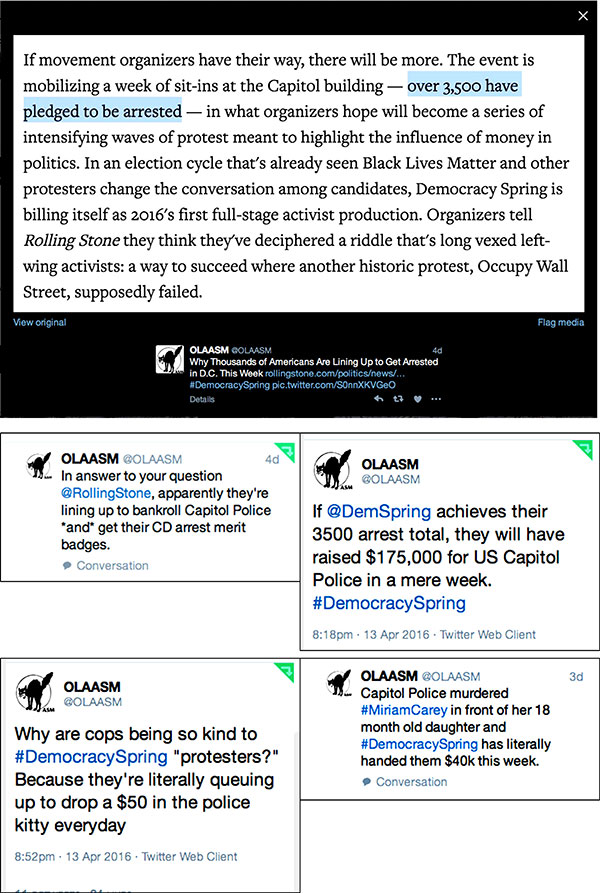 11×13 inch medium-res grayscale .jpg image, 523kb