"Would Whoever Can Reach The Phone…"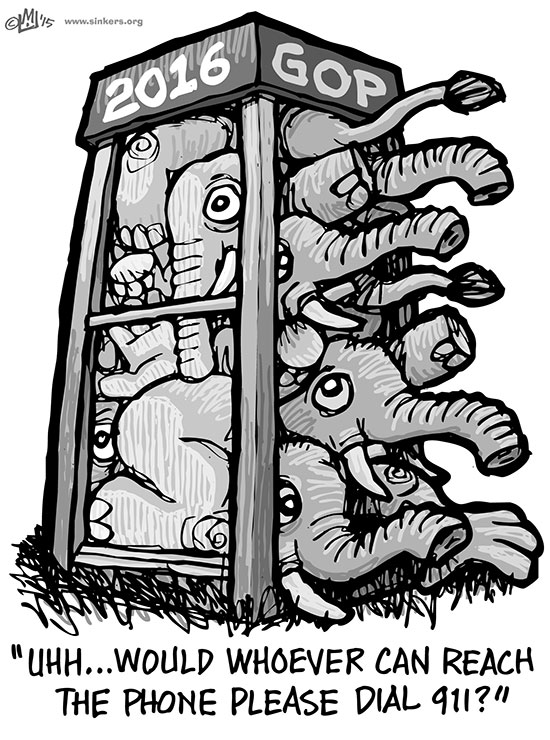 For those of you not of a certain age, a popular college fad in the 1950s was telephone booth stuffing. In fact, there were often competitions between colleges to see just how many students could cram themselves in. Oh, yeah, and you might also want to ask your parents or a great uncle what a telephone booth was.
Which brings us to the state of play in the current GOP Presidential nomination battle royale…
I can't wait to see what the first debates are going to be like. I won't bother watching unless they make 'em do it in a big steel cage, with Mean Gene Okerlund as the moderator.
11×15 inch medium-res .jpg image, 745kb
And, here's some more rock 'em, sock 'em election action:
"Cromnibus Island", December 2014
"Yer Liberals, no. 2: Make Him Do It", November 2012
"Middle Class First", October 2012
"Blankness You Can Believe In", April 2012
"My Little Party", February 2012