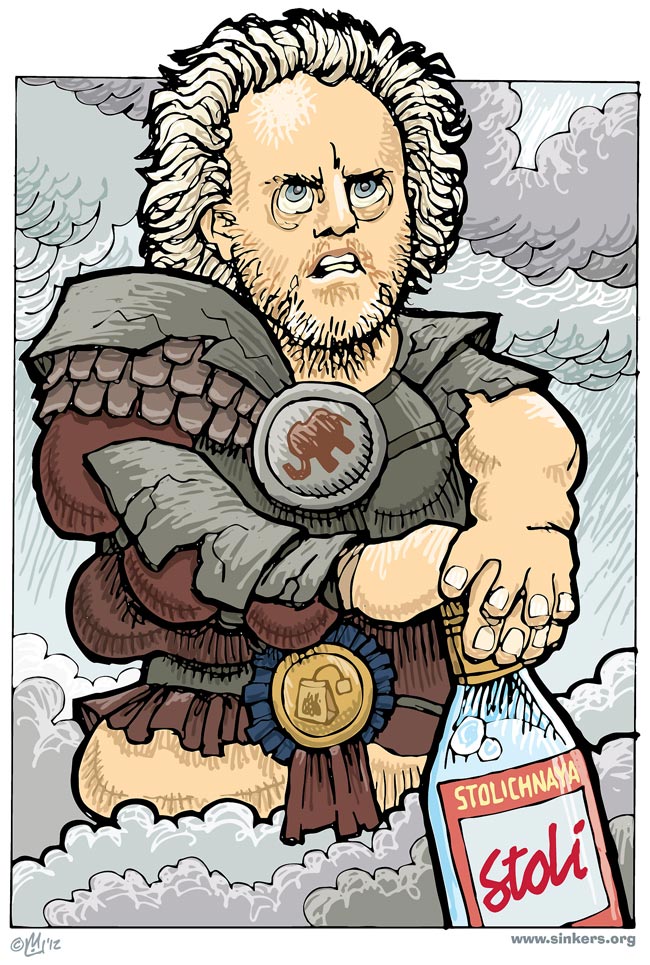 A couple of weeks ago, my comrade Isis hipped me to this pants-pissing hilarious article in Wonkette about this absurdly overwrought portrait by David Bugnon, glorifying recently-deceased rightist "journalist" Andrew Breitbart as a Nordic knight. Posters and postcards of this hysterical tribute were available for purchase at Patriot Depot, your one-stop shop for all your right-wing drama-queen kitsch needs, for the bargain price of $3999.95. (Such a deal! I'll take two!)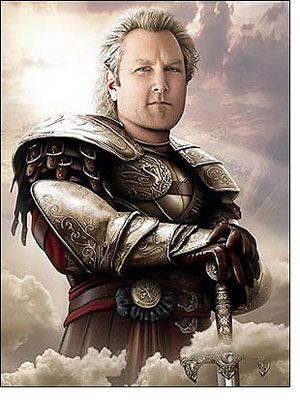 Now, those of you who know me and my work know that there was no way in hell I could ever resist parodying this great heaping sloppy slab of fanboy bilge.
UPDATE: Confirming my suspicions — along with those of Photoshop artists and computer gamers everywhere — it's been revealed in a subsequent Wonkette report that the aforementioned glorifying painting was, in fact, a third-rate Photoshop mashup composed of an "official" portrait of Little Andrew, the knight from the computer game Assassin's Creed, and a stock photo of a glowing, leaden sky. This, of course, pushed the whole story from the absurd over the edge into the gloriously batshit.
11×17 medium-res .jpeg image, 992kb.