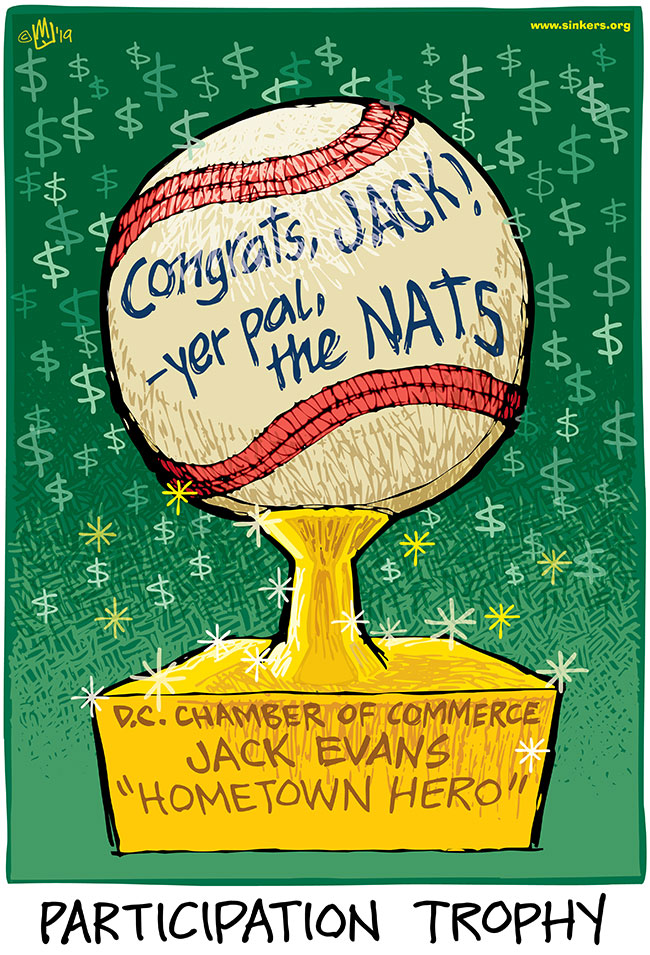 Well, isn't this just all-time… Vincent Orange, DC Chamber of Commerce CEO and former disgraced DC City Council member, is throwing a bash for himself and a host of fellow grifters to congratulate themselves for bringing big-league baseball back to DC. Anybody who was anybody making this city miserable back in the '00s is going to be there, a turn-of-the-century rogues' gallery featuring none other than former Mayor Tony "The Rat" Williams himself. Honorees' schwag is to include replicas of the World Series trophy, and baseballs personally autographed by the owners of the Washington Nationals:

Excerpt from DC Chamber of Commerce press release via Fenit Nirappil, the Washington Post, on Twitter.
The truly spectacular irony here is that at a masturbatory shindig held by a guy who ended up resigning from the City Council after taking the Chamber gig, one of the honorees is our current champion multi-dipper, soon-to-be-bounced-out-of-his-seat and likely to end up with a C of C spot, Ward 2 Councilman Jack Evans — an irony so spectacular, in fact, that I'm really going to have to go lie down now.
11×16 inch medium-res color .jpg image, 1.3mb